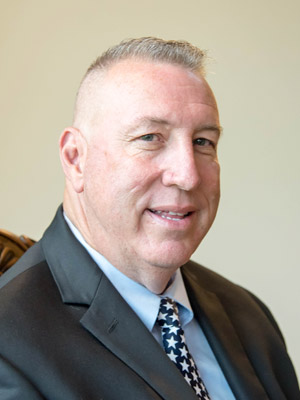 Welcome and thank you for taking the time to view our website.
I hope that you will find the answers to your questions and join us in our worship services. Here at West Corinth Baptist Church, it is our prayer that all those we come in contact with will develop spiritually and leave with a closer relationship with the Lord Jesus Christ.
(If you do not understand what it means to have a relationship with the Lord Jesus then please click on the "Searching?" tab and read what the Bible says about salvation.) 
My wife Karen and I have been fortunate enough to call West Corinth our home for the past 17 years.  We raised our children in the loving and caring environment of this church. 
Each week we offer Sunday School classes for all ages with exceptional teachers that will challenge and encourage you in your everyday walk of life.  Our Sunday morning service is available for you to view on "YouTube." 
If you have any further questions, please email me at westcorinthbc@gmail.com.
I look forward to meeting you at any of our services. 
May God Bless You,
Pastor Robert Suttles
Sunday Morning Services
We offer Sunday School classes for all ages from 10:00 – 11:00 AM, followed by the Worship Service at 11:00 AM.
Whether you are an infant, toddler, teen, middle-age, or want a class with a range of ages, we have a class just for you.  As you come in our front door to the main building, you will be greeted by a member who is excited to help you find a class. 
Whether you like a traditional style of worship service or a contemporary style, our 10:00 AM service includes something for everyone.  You will find that our service, which meets in the Sanctuary, is an upbeat mix of contemporary style of music, as well as a traditional style of music featuring the classic hymns.  You will find a congregation that spans a range of ages and backgrounds. 
We would like to have a record of your visit by filling out a visitor card.  Pastor Robert Suttles will then bring the message from God's Word.  Our service lasts approximately 1 hour.  We have a nursery available for infants where your children are well cared for. 
Wednesday Worship Service
We would love to have you join us each Wednesday night for a time of worship through Bible Study for adults at 7:00 PM.  There are also activities for the children and youth to be involved with while the adults are in the sanctuary. 
Greetings
My name is Dean Orbison and I am the Minister of Music at West Corinth Baptist Church. The music ministry is a vital part of worship at West Corinth. We are blessed to have many excellent singers that love the Lord and love to serve through music. The church uses a mixture of traditional, southern gospel, Brooklyn Tab and contemporary music during worship. I select music with three criteria in mind: … Does it draw people to salvation, worship and praise? …Is the music grounded in scripture? …Does it minister to the congregation? 
We have many opportunities for special music with a number of our congregation who sing individually during worship. West Corinth has the normal fifth Sunday song service during morning worship with a variety of solos, duets and choir specials. We have hosted The McCameys, Karen Peck and New River, Legacy Five (August 2020), and numerous local groups. If you love the Lord and love to praise him through music, there is a place for you in our ministry.